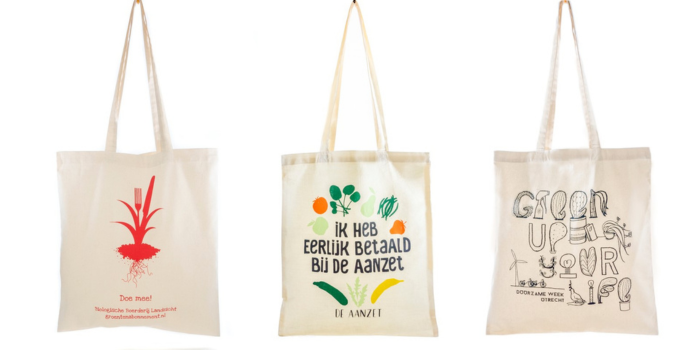 Sustainable printing techniques on organic cotton bags
Many companies want personalized products, so that they can express their brand or message in a creative way. We totally understand that. Personalization is often achieved through printing, but how environmentally friendly is this approach?
Achieving sustainable printing is not straightforward. The print must be highly visible, colours must be vibrant, the print should endure on the fabric for an extended period, and the product should withstand a reasonable number of washings without the print fading or deteriorating. In essence, the expectations and standards are quite high.
The first step toward sustainable printing involves the use of water-based inks.
What are water-based inks?
These are inks based on water as their primary solvent. The typical composition of water-based inks includes:
1- Water as the solvent: The key characteristic of water-based inks is the utilization of water as a solvent, as opposed to synthetic solvents. Water serves as a carrier for the pigments or dyes in the ink.
2- Dyes and pigments: Inks contain dyes or pigments to provide color. Dyes are used for vibrant results, while pigments are often employed for opacity and durability.
3- Additives: Occasionally, additives such as binders, thickeners, and surfactants are added to control ink consistency and enhance print quality.
Why are water-based inks more environmentally friendly than other solvents?
Reduced VOC emissions: By using water as a solvent, emissions of volatile organic compounds (VOCs) are minimized, which benefits air quality and the health of individuals working with the equipment.
Lower environmental impact: Water-based printing inks generally have a smaller environmental footprint. They contribute to reducing water pollution, air pollution, and the use of harmful chemicals.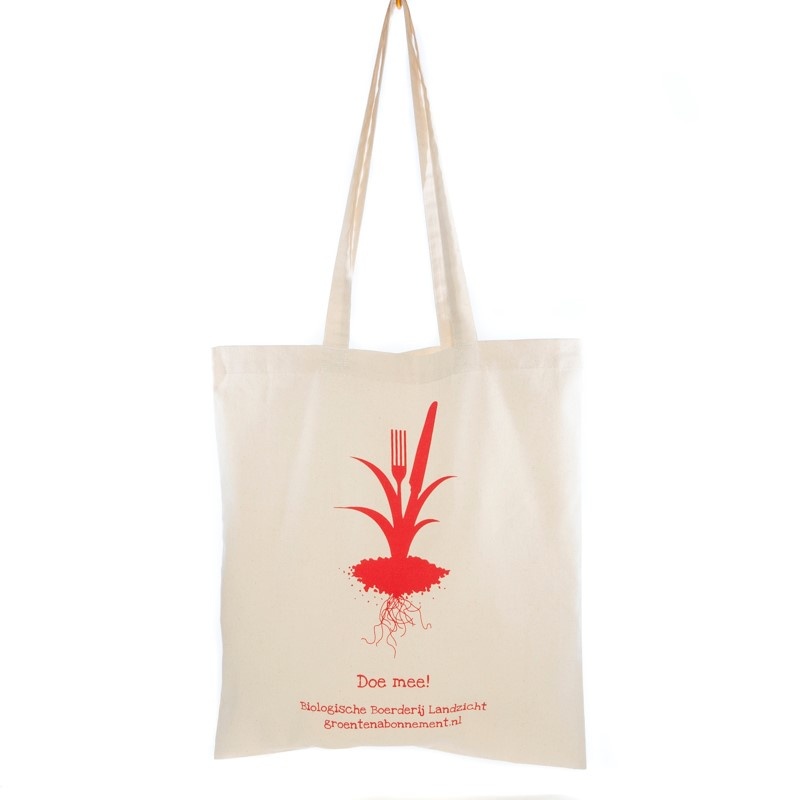 Other factors also play a crucial role in sustainable printing, including energy consumption during production, waste management, and employee well-being. GOTS also evaluates these factors to ensure the entire process is sustainable.
The subsequent step toward a sustainable personalized product involves the printing method on cotton. Sustainable printing methods differ from conventional techniques and also consider elements like water and energy conservation, as well as minimizing chemical waste.
The following sustainable printing techniques can be employed:
Screen printing is a popular method for printing on cotton. It serves as the foundation of our printing techniques, offering versatility and a range of options for the print and the material it is applied to.
Digital printing is a sustainable choice due to its lower water and ink consumption compared to traditional printing methods. Additionally, there's no need to create screen printing frames, reducing waste. Digital printing encompasses two techniques:
DTG (Direct to Garment Printing): Ideal for detailed designs, photos, or color gradients, DTG prints ink directly onto the textile using special print heads, ensuring sharp and realistic images.
Direct to Film (DTF) Printing: A versatile technology that involves printing the design in full color onto a film with water-based ink, which is then transferred to the textile using a heat press.
Transfer printing involves printing the design onto transfer paper and then transferring it to the cotton fabric using heat. Sustainable transfer materials and inks can be used to minimize environmental impact.
Bo Weevil collaborates with various sustainable printing companies in the Netherlands and India. These partners predominantly utilize the following printing methods:
Screen Printing
Digital Print
We have examples of print projects that Bo Weevil has developed in partnership with our customers.
If you are interested in personalized printing, we're here to assist you. Please feel free to contact us at [email protected].