Personal meetings are good! That is why we visit one of our producers every year. This is good for the relationship, but also to see how things are going in production. Below you will find our experiences during these visits.
Turkey

 

An encounter with Emre  (April 2018)

Personal meetings are good. That is why we strive to visit our suppliers regularly, but also meet them at fairs in Europe. That is good for the relationship, but also good to actually see the production and know how things are going.

Read more about this visit here
India

 

India: country of contrasts (July 2019)

In July 2019 Iris travelled to Mumbai, India. She visited the producer of our bags as well as the printer who personalizes them for our customers. Three days full of impressions in a country full of contrasts, which showed once again what buying certified cotton here means to people over there.

Read more
India

Tamil Nadu (December 2016)
In December 2016 I went to India again, this time to the South, Tamil Nadu. While packing my bag I received the following message: 'Sorry to inform you that the Chief Minister of Tamil Nadu Ms Jayalalitha is expired just now. She is a big leader and Government is announced 3 days holiday. Transport and other essentials are closed. Entire of our plans are collapsed'.
For a moment I thought.... 
India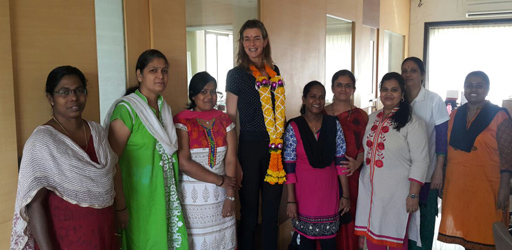 Dream factory in India (March 2016)
On March 14 2016 I flew to India, to the factory that makes Granny's or string bags, and the bread and vegetable bags. Over 20 years Bo Weevil is doing business with this producer. I was overimpressed.
Read the full story here